NEWYORKCLEANIT Provides customers with licensed biohazard cleanup services in New York
Biohazard Cleaning Services New York | NewyorkCleanIT
Biohazard Cleanup & Decontamination in New York
When a trauma or death happens at a property there may be biohazards left on surfaces. These hazards in the form of blood and human fluids are items we clean with the biohazard cleanup services we offer in over 60 cities in New York. These scenes pose significant dangers to the residents of the property or future residents and therefore should be taken seriously. NewYorkCleanIt and our licensed trauma cleanup technicians are trained and certified to handle hazardous scenes involving human fluids. When customers call us we can send out one of our highly qualified team of cleaners. They will do a full evaluation of the property determine what areas of the home are affected and develop a plan for addressing any biohazards discovered. Once we have fully determined the best protocols to employ at your property we can then begin cleaning and decontaminating to home. The final result is we can return the home or property back to you in a safe and sanitary condition. Do not settle for second best or a do-it-yourself approach. Biohazards are extremely dangerous and should be handled by our licensed professionals. Call us today and allow us an opportunity to explain our process, customer case studies, and what we think we can do to help you.
What Is A Biohazard?
A biohazard refers to any biological substance, organism, or material that poses a threat to human health, animals, or the environment due to its potential to cause disease or infection. These hazards can encompass a wide range of materials, including viruses, bacteria, toxins, and other microorganisms. Biohazards are typically found in medical settings, research laboratories, and various industrial processes involving biological materials. However, they also happen in homes and businesses due to accidents and deaths. Proper handling, containment, and disposal procedures are crucial to prevent the spread of these hazardous agents. Biohazards are categorized into different levels based on their potential risk, with higher levels indicating more severe risks and requiring more stringent safety measures. The management of biohazards plays a vital role in safeguarding public health and preventing the accidental release or intentional misuse of dangerous biological agents. By using our company's licensed biohazard cleanup services in New York, you can rest at ease knowing the cleaning is being done in a professional and safe manner.
Why Is Blood and Human Debris A Biohazard?
Blood and human debris are considered biohazards due to the potential risks they pose to human health. Blood can carry various pathogens such as viruses (e.g., HIV, hepatitis B and C), bacteria (e.g., MRSA), and other microorganisms that can cause infections or diseases when they come into contact with open wounds, mucous membranes, or broken skin. Similarly, human debris, which can include tissues, body fluids, and other organic materials, may also harbor infectious agents.
Because of these potential risks, proper handling, containment, and disposal of blood and human debris are essential to prevent the spread of infections. In medical settings, research laboratories, and other places where these materials are encountered, specific protocols and safety measures are put in place to minimize the chances of exposure to harmful pathogens. These precautions help protect healthcare workers, researchers, and the general population from the transmission of diseases that can result from contact with biohazardous materials. However, when death or an accident happens in a home setting or business, you may need companies like ours to help with biohazard cleaning and containment. Using our licensed services enables you to know the hazards are being safely removed and the biohazard elements are being sterilized to prevent the spread of any disease or other health concerns.
How To Schedule Biohazard Cleanup in New York
We give our customers a simple and straightforward way to schedule biohazard cleaning in New York. First, call our toll-free number or select your location to be directed to our nearest office. Once you call us you will be provided a customer advocate who will take down information pertaining to where and what the biohazards are that you are concerned about. We will then schedule a team of our licensed trauma cleanup technicians to go to your location and do an onsite inspection of the damages. After we have evaluated the property we will develop a plan for you and go over what our recommendation will be. Upon your approval, we will begin the cleaning and decontamination of your property. The final results are typically a full removal of any biohazard concerns. Call us today and let us show you why hundreds of other customers have chosen us for their biohazard cleanup.
60+
Cities in New York can get same-day scheduling of any of our biohazard cleanup services
21+
Years of industry veteran expertise in biohazard remediation and decontamination
100+
homes and business have successfully had their homes or businesses cleaned and restored to a safe condition using our services.
EXPLORE OUR LATEST POSTS
Blogs
Our customers contact us when there has been a death or accident at their home or business that has left behind biohazards. With our trauma cleanup technicians, we can provide same-day scheduling of biohazard cleanup in most New York cities.
NEWYORKCLEANIT CLEANUP COMPANYBlood Cleanup Crew in Utica New York
NEWYORKCLEANIT CLEANUP COMPANYBlood Cleaning Crew in Oceanside New York
NEWYORKCLEANIT CLEANUP COMPANYBlood Cleaning Crew in Oceanside New York
Looking for Biohazard Cleanup in New York?
Using our professionals for biohazard cleaning related to a death or accident is just a phone call away. Call us if you need any biohazard or death cleanup in New York
WHAT OUR CLIENTS SAY
Testimonials
Read some of the experiences our customers have had when hiring our staff for biohazard cleaning and restoration in New York.
"We got help understanding the crime scene cleanup costs for my dad's condo in Chicago that had a suicide murder"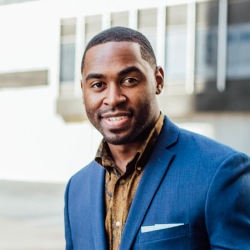 Martin Wheeler
New york
"They really go above and beyond, we had a suicide and needed a lot of blood cleaned up from the apartment in Chicago. This was the only biohazard cleaners that took time to speak with us"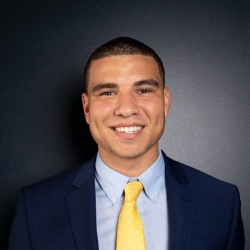 Mark Hudson
New york