NEWYORKCLEANIT PRovides Professional and Licensed Crime Scene Cleanup in New York
New York Crime Scene Cleanup Services & Information
Hire Us For Crime Scene Cleanup in New York
NewYorkCleanIt and our licensed trauma cleanup technicians help families and businesses in New York who have had their property become a crime scene. When a homicide or trauma happens at a property there is likely blood or human fluids found that will need to be removed. Our crime scene cleaners will provide the biohazard cleaning necessary at these properties. Our customers who contact us for crime scene cleanup in New York typically have had a death or homicide happen at their property. Using our cleaners assures our customers that the proper cleaning and decontamination is being done while following the laws and regulations that govern our services in New York.
What Happens During A Crime Scene Cleanup
Crime scene cleanup involves the meticulous and thorough process of cleaning and sanitizing a location where a crime, accident, or traumatic event has occurred. This type of cleanup is crucial not only for restoring the physical environment but also for addressing potential health and safety hazards resulting from biohazardous materials, bodily fluids, and other contaminants that might be present at the scene. The process we use typically involves the following steps:
Assessment: Our crime scene cleaners and trauma cleanup professionals assess the extent of the contamination and the areas that need to be cleaned. This assessment helps in formulating a cleanup plan and determining the necessary equipment, materials, and precautions.
Personal Protective Equipment (PPE): Before entering the crime scene, cleanup technicians wear appropriate personal protective equipment, including gloves, masks, goggles, coveralls, and sometimes respirators. This gear helps to prevent exposure to potential hazards. The safety and protection of our cleaners is paramount to any cleaning we do.
Removal of Biohazardous Materials: Any biological materials, such as blood, bodily fluids, and tissue, are carefully and safely removed from surfaces. This step involves proper containment, bagging, and labeling of biohazardous waste according to relevant regulations. It may also involve removing surfaces affected or any porous materials that can not be safely sanitized.
Cleaning and Decontamination: Our trauma cleanup team thoroughly cleans and disinfects affected surfaces using specialized cleaning agents designed to eliminate bacteria, viruses, and other pathogens. This step ensures the removal of any traces of contaminants and helps in odor mitigation.
Disposal: Biohazardous waste is properly packaged, labeled, and disposed of according to New York regulations and guidelines. The waste is transported to authorized facilities for safe disposal. We usually attempt to transport any biohazards to the nearest biohazard waste facility to the location in New York where we are performing services.
Restoration: Depending on the severity of the incident, some materials might need to be removed, such as carpets, fabrics, and porous surfaces. The goal is to restore the scene to a safe and habitable state. Further restoration may require outside contractors depending on what is being removed and if anything needs to be replaced or rebuilt.
Verification: After the cleanup is complete, a final inspection is conducted to ensure that all contaminants have been effectively removed. Verification might involve various tests and assessments to confirm that the environment is safe. You may request a certificate from our trauma cleanup technicians that shows that the home or business was professionally cleaned and decontaminated.
Documentation: Detailed documentation of the cleanup process is maintained for legal and insurance purposes. This documentation may include photographs, reports, and a record of the cleaning procedures carried out. You can also request our staff's assistance in submitting any documents to your insurance company.
Advancing Crime Scene Cleanup in New York 
The Police in New York do not handle crime scene cleanup.  Once the crime scene investigation is over the aftermath of the crime scene will need to be cleaned and decontaminated.  With our trained and licensed trauma cleaners, we have the proper techniques and technical understanding to properly clean and restore a home after a crime scene has been cleared by Police investigators.
Forensic Cleanup in New York
A subcategory of crime scene cleanup in New York is forensic cleanup and restoration. Whereas crime scene cleaning primarily involves the blood cleanup at the scene of a murder or homicide, forensic cleanup is mostly fingerprint dust cleanup.
FAQ
Q: Is crime scene cleanup in New York done by Police Officers?
A: No, crime scene cleanup is done by private trauma scene cleaners trained to deal with crime scene cleanup
Q: Do you hire college graduates for crime scene cleanup jobs?
A: We do and you are welcome to email us your resume.
Q: Can you clean a home after a murder scene?
A: We do clean homes have murders, homicides, and suicides
Q: What happens if you find more evidence when you are doing a crime scene cleanup in New York?
A: Our technicians are trained to identify anything out of the ordinary and when we encounter anything that could be deemed as evidence to a crime scene investigation we immediately stop everything and contact the detectives involved.
Regional Offices
Rochester New York, Syracuse New York, Buffalo New York, Ithaca New York, Brooklyn New York, Manhattan New York, Schenectady New York, Albany New York, Yonkers New York, Utica New York,
Locations
Schedule services for crime scene cleanup by choosing a location near where the incident took place and then clicking our call button will put you in touch with our 24-hour answering service that will connect you to our closest supervisor.
60+
Cities in New York can request our assistance with any crime scene or death cleanup
21+
years of industry veteran expertise in biohazard cleaning and crime scene cleanup
Solutions
We pride ourselves on our ability to solve complex problems involved in the biohazard cleaning of death scenes and crime scenes
EXPLORE OUR LATEST POSTS EXPERTISE
Blogs
When you contact our biohazard cleaning company for any crime scene cleanup in New York you will be given a customer advocate who will answer any questions or schedule your home for our next available team of trauma cleanup technicians to remediate and disinfect your home.
NEWYORKCLEANIT CLEANUP COMPANY Blood Cleanup Crew in Utica New York
NEWYORKCLEANIT CLEANUP COMPANY Blood Cleaning Crew in Oceanside New York
NEWYORKCLEANIT CLEANUP COMPANY Blood Cleaning Crew in Oceanside New York
Looking for a Crime Scene Cleanup Company in New York?
You came to the right place, we provide our licensed crime scene cleaners to assist in over 60 cities in New York. Our expertise can help with cleaning any crime scene or unattended death.
WHAT OUR CLIENTS SAY
Testimonials
Read some reviews left by our customers in New York.
"We got help understanding the crime scene cleanup costs for my dad's condo in Chicago that had a suicide murder"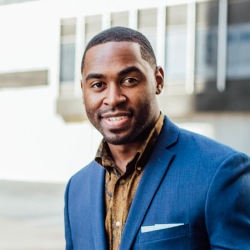 Martin Wheeler
New york
"They really go above and beyond, we had a suicide and needed a lot of blood cleaned up from the apartment in Chicago. This was the only biohazard cleaners that took time to speak with us"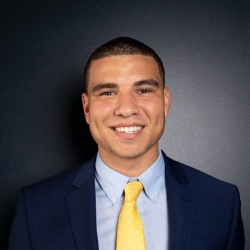 Mark Hudson
New york